Our process is simple & we want to be as transparent as possible about it.
Introductory call: We'll jump on a Google Meet Video Chat and talk about your brand, your project, discuss ideas ask questions and more.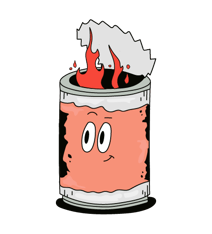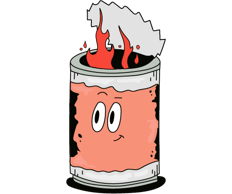 Quote & details: After our introductory call and after we discuss about the project details & the deliverables we'll send over a detailed brief and quote for the project. We'll specify everything that will be included and when we expect these to be finished.
Research & testing: Here we'll start work, this is the part where we research, experiment & play around with different elements. We'll see what we like, what we do not like & what we will continue with. Once we're happy with our tests we start phase 4.
Detailed concept: After phase 3, we'll now being working on the first detailed concept that we will deliver to you. Here we really go into detail, we want you to portray the brand and actually see how it will look and how it will be used. We believe that seeing one or two logos might not be the best way to visualize your brand.
Feedback and the next move: Once phase 4 or the presentation is sent we wait for your answers. Here we'll figure out what we like, what we do not like. What we want improved & what we want removed. Once we figure all these out next up we have got the technical part or the designers area of work.
Finalizing the brand: We've now checked out the concept & we've fixed all our small or big details, now we are in the fun part. Here, we, the designers will begin work and start developing your materials. We'll make sure to deliver everything detailed fully in-depth. Once this part is done you'll be ready to roll with your new brand & your filled brand library.
Like the process? You'll love the work!